The Art Students League gratefully acknowledges a generous grant from the Dr. Lawrence Spielberger & Dr. Greta Spanierman Family Foundation in support of Professional Development Workshops.
In order to give everyone a chance to take part in the Professional Development series, please do not register for more than two workshops.
---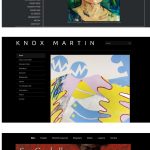 Artist Website Bootcamp
Rudy Bravo
February 26 – March 1
Monday–Thursday
6:00–9:30 PM
Fee: FREE
Participants in this workshop will learn the basics of creating a personal artist website. Artist websites are increasingly becoming a standard form of showing work and the primary method of getting information about an artist. A simple, professional website can be designed in a matter of days without the need for any additional software. By the end of the workshop each participant will have purchased a domain name, chosen a design theme, created a menu of items, and added actual images of their work to their new website.
Laptop computer required (Mac or PC)
Registration for this workshop is now closed.
---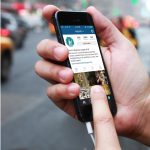 Social Media for Beginners
Rudy Bravo
April 9– 12
Monday–Thursday
6:00–9:30 PM
Fee: FREE
Sure you have a Facebook page, but what exactly is Twitter? Why is everyone on Instagram? What's so special about Pinterest? Why are kids going cuckoo for Snapchat? This three-day workshop will acquaint you with some major Social Media platforms: Facebook (and Facebook pages), Twitter, Instagram, Pinterest and Snapchat. You will learn the basics of social media, its purpose, and why it's so much fun. We will also create accounts for each of the platforms (at your choosing), begin following folks online, and learn to post our own updates. Lastly you will be introduced to "Later" a social media management tool.
Smartphone or tablet required
Laptop needed for Facebook (Mac or PC)
Registration for this workshop is now closed.
---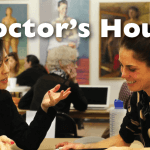 "Doctor's Hours"
With NYFA
April 16, 2018
Monday
6:00 – 9:00 PM
Fee: FREE
Get practical and professional advice in person from one or more arts professionals at our next Doctor's Hours for Visual Artists. Register for a 20-minute one-on-one appointment with a consultant to receive feedback about your website or an application you're working on, and ask questions about building your artistic career.
Registration for this workshop is now closed.
---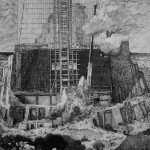 The Business of Galleries—How to Prepare for Gallery Representation

With Hugo Bastidas
May 21 – 25,  2018
Monday-Friday
6:00–9:30 PM
Fee: FREE
We will cover and understand the structure of the gallery scene in NYC, how to prepare your presentation, how to introduce your work to galleries, how to cultivate connections, exposure, strategies, creating a plan. There will also be a critical portion to the workshop, which will cover the essential elements of art making, aesthetics and purpose, and mastery of personal technique. Understanding the perspective of the art dealer, collector and critic, as well as the artist's position will be addressed. Students are encouraged to present their artwork on the second and third evenings of the workshop for formal critiques and strategic formulation.
Registration for this workshop is now closed.
---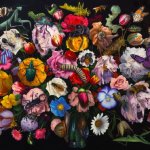 Succeeding as a Professional Artist
With Marc Dennis
June 1, 5, 8, 12, 15, 19, 22, 26
Tuesdays & Fridays: 8 Sessions
10:00 AM –2:00 PM
Fee: FREE
Emerging artists in this workshop will learn directly from New York art collectors and gallery directors under the direction of artist Marc Dennis. Personal interactions with art professionals –and visits to successful New York City galleries– will provide first-hand knowledge of the ins and outs of the gallery system. You will meet people from a wide range of art-related careers and potentially establish vital connections. Mr. Dennis, a prominent Brooklyn artist and former tenured college professor, will also critique your work. This is a unique career development opportunity for surmounting the challenges that emerging artists face. This workshop will: facilitate potential professional connections; improve your networking skills; encourage creative and critical thinking; and build confidence in your work and abilities.
Registration for this workshop is now closed.