Letter from Board President Tom Harvey
July 9, 2018: Board President Tom Harvey writes to the League Community on the recent lectures and presentations from "art super stars from both East and West coasts, as well as the Gulf coast… They come in large measure because of the regard they have for our Art Students League as one of the country's finest art schools." Read more here.
Artist Wayne Thiebaud to Meet with Faculty and Students at the Art Students League of New York
May 15, 2018: Renowned painter and art educator Wayne Thiebaud will address the faculty and students at the Art Students League on May 15. Represented by Acquavella Galleries in New York City and Paul Thiebaud Gallery in San Francisco, Mr. Thiebaud is also Professor Emeritus at the University of California at Davis and has made a lifetime commitment to nurturing the next generations of artists.  Read more here.


The Art Students League Celebrates 125 Year Anniversary
of Landmark Building w/ Two-Day ST[art]UP Weekend Extravaganza
April 3, 2018:  The Art Students League will commemorate the 125th anniversary of the opening of their landmark building with ST[art]UP, a two-day celebration including exhibitions, auctions, art sales and experiential events on Friday, May 11 and Saturday, May 12. Read more here.
November 28, 2017:
Michael Rips has lived his life with a passion for the arts. He is a collector, patron, arts advocate, and author.
Read his bio here
. (At right, a detail of a painting by David Salle, depicting Michael Rips in black and white, 1998.)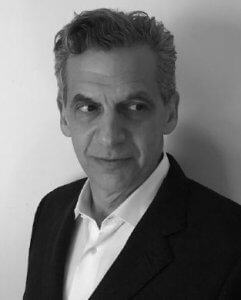 The Art Students League Appoints Michael Rips Executive Director
Prominent arts advocate, collector, and patron to lead iconic art school
November 28, 2017: The Art Students League of New York today announced that Michael Rips has been named Executive Director. Follow these links to read his press release and his bio. (At right, Michael Rips, the new Executive Director of the Art Students League of New York. Photo by Ric Ocasek.)
A Landmark Exhibition: An Alliance of Artists & Patrons on 57th Street
Celebrating 125 Years of the League's Landmark Home
November 7, 2017: Many of America's greatest artists have studied and taught at the Art Students League of New York. But the legendary school might not be teaching students today—indeed might not have made it into the 20th century—were it not for the vision of the men and women who worked together to develop the American Fine Arts Society (AFAS) building, the League's home on 57th Street since 1892.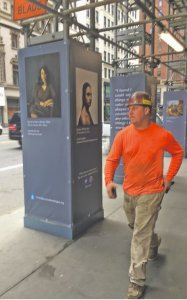 Now Open: The Art Students League of New York's "Art Under Construction" An Outdoor Gallery on 57th Street
June 27, 2017: The illustrious history and the contemporary vitality of the Art Students League is now on display in Art Under Construction, an innovative street gallery in front of the League's 125-year-old building on 57th Street. The gallery transforms scaffolding pillars into an exhibition of work by League alumni and current instructors. . . Read more here.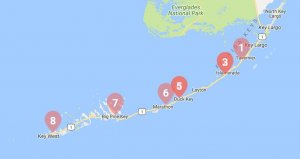 New Florida Keys Sculpture Trail Will Stretch From Islamorada to Key West
June 19, 2017: A musical wind tower, grand stone faces from the ancient world, and a REALLY big bird are just some of the artworks along the brand new Florida Keys Sculpture Trail. . . Read more here.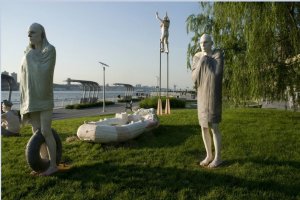 "A Summer of Sculpture" Exhibition At the Cathedral of Saint John the Divine
June 15, 2017: The Art Students League of New York, the National Sculpture Society, and the Cathedral of St. John the Divine are pleased to present "A Summer of Sculpture," which will showcase work by Greg Wyatt (Cathedral Artist-in-Residence and creator of the Cathedral's Peace Fountain), alongside a juried exhibition. . . Read more here.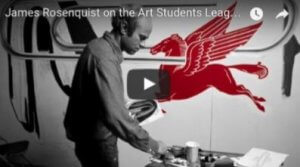 The League Mourns Former Student and Benefactor James Rosenquist
April 1, 2017: "Mr. Rosenquist radically changed the art world, creating seminal works in painting, collage, drawing, and printmaking," said Timothy J. Clark, interim executive director at the League. . . Read more here.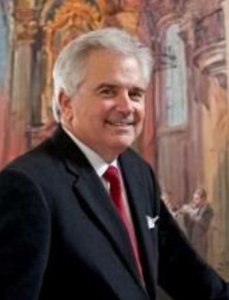 The Art Students League Names Timothy J. Clark As Interim Executive Director
January 19, 2017: The League has appointed Timothy J. Clark, nationally known artist and long-time Instructor at the League, as Interim Executive Director of the iconic 143-year-old art school. . . Read more here.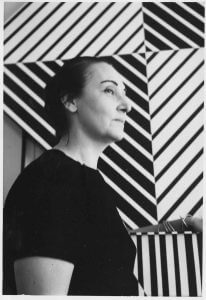 Special Lecture To Coincide with Whitney Museum's Retrospective Exhibition "Carmen Herrera: Lines of Sight"
October 26, 2016: The Art Students League's upcoming public lecture, "Carmen Herrera: The Story of Her Life and Art," will be hosted by artist and close friend of Herrera for over forty years, Tony Bechara. . . Read more here.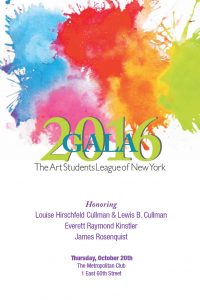 The Art Students League of New York's 2016 Gala
October 18, 2016: Honoring the philanthropists Louise Hirschfeld Cullman and Lewis B. Cullman, and artists Everett Raymond Kinstler and James Rosenquist . . . Read more here.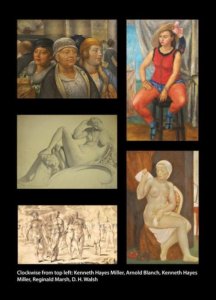 Modern Renaissance: The Fourteenth Street School
October 6, 2016: Pairing works by Fourteenth Street School artists with selections from the League's collection of classical life drawings, the exhibition highlights the impact of the academic tradition . . . Read more here.